Joe Rowberry
Vice President of Sales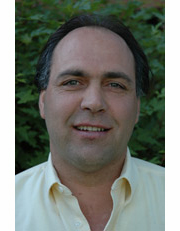 Joe Rowberry brings many years of experience and personal success in sales and marketing along with his sales management skills to build strong, successful sales teams for HammerTap. He was a significant factor to the success that both Denis Waitly and Zig Ziglar have enjoyed in the development and marketing of their personal/professional coaching programs. Rowberry has worked closely with sales professionals, such as Marc Garrison, a nationally-known real estate guru, publisher and speaker to develop successful marketing and promotion of his Real Estate Education and Buying Seminars.
As a strong leader, trainer and gifted salesman, Rowberry pulls together a dynamic sales team committed to assisting HammerTap clients to take action to acquire the knowledge, skills and long-term motivation to achieve their own financial dreams.